Written by Kelsey Matheson

Photography by Ronja Penzo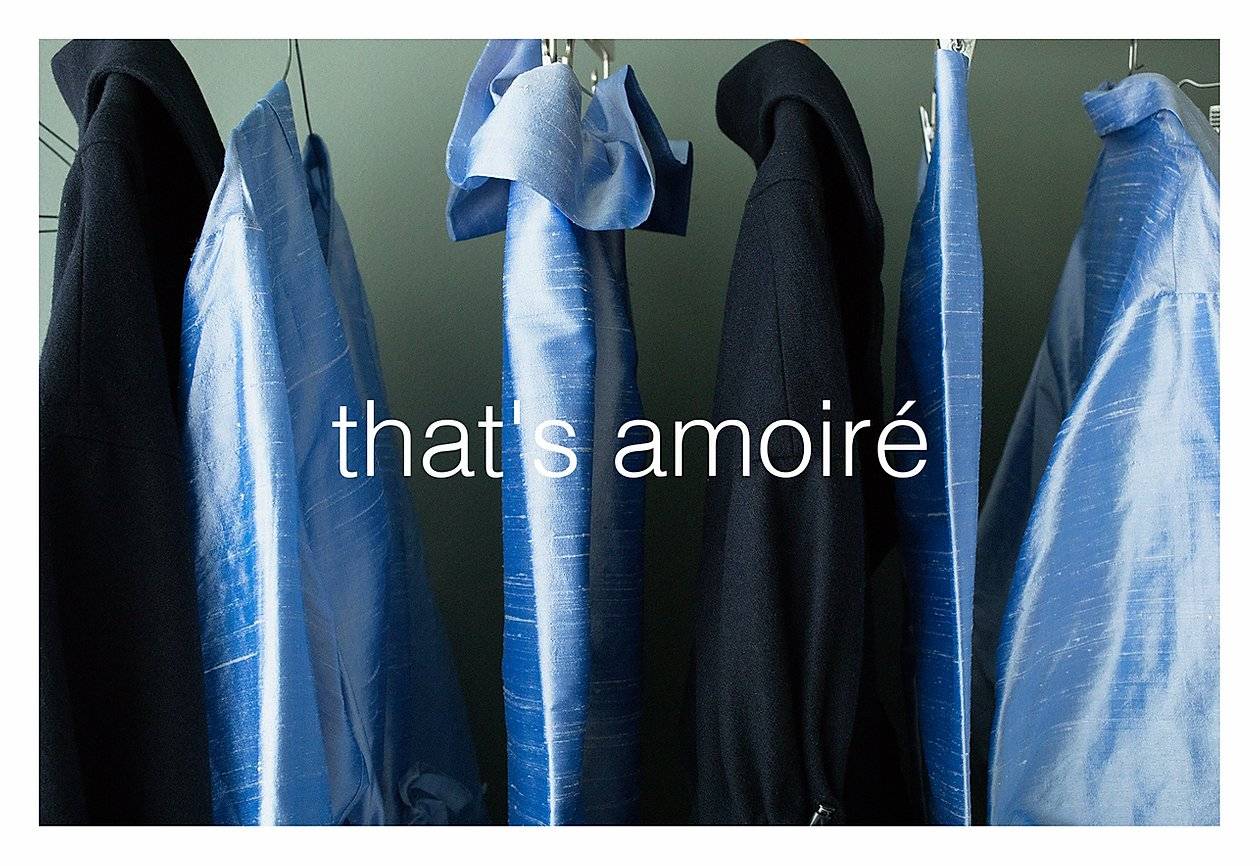 The agency turned leading clothing brand Moiré invited us into the currently under construction creative hub that is Røverstaden, formally the Stenersen Museum. We were greeted by Linn and Hanne as Charlotte was away travelling in the USA and browsed the up and coming collection. This will be the labels fourth and Linn talked through the details, cut, inspiration and colour palette of the 'Blue Collection'. We then sat down on a makeshift table to discuss the development of Moiré in the new, large open space that will become the brands headquarters.

The pair firstly started as an agency five years ago after designing an in-house line for Freudian Kicks and realising at a similar time that there was a market out there for people who wanted to start a fashion brand, but needed help with the production and design. Moiré still operate as a design agency and take on commercial clients, but the plan all along was to start an in-house label. Linn comments on the industry in Oslo at that time and how Charlotte just showed up to Freudian Kicks, asked if they wanted an in-house collection, and how they said, "Yes we do". Freudian Kicks is also an agency and at that time none of the other Norwegian agencies had their own brand. Now this is common practise. The fashion industry in Oslo has changed a lot and Linn thinks Oslo Runway has had a lot to do with the growth as well as the agencies now producing their own collections. This has changed the vibe of the city and she is optimistic it will continue to grow as people push to make things happen. Still, there is no financial support for small brands, such as Moiré, so the pair do operate the commercial design part of the business, as well as teach, to fund their own collections.
"I think there is a lot of good stuff going on in the Norwegian scene now and she (Charlotte) would not be able to show up to an agency and ask if they want an in-house collection now."
Charlotte and Linn met abroad in Bournemouth in 2002 and have remained friends for many years, although in different parts of the world. They did however talk often and met back in Oslo years later to work on what ended up becoming Moiré. They are also ex-pats of the F5 Studio Basement and Linn laughs as she remembers "how freezing it was down there" before they moved into their own office in St Hanshaugen. "But that was still a cold basement!" she laughs, and recalls a time when she showed up to the office to be greeted by Charlotte's sister sitting in the arm chair with a massive scarf from a previous collection wrapped around her legs and one wrapped around her head as she attempted to trap some heat. Moving to the new Røverstaden, they think the location will be cool with a mix of businesses, restaurants, a club and a gallery on premise which can provide a lot more business opportunities. The real plus though is the warmth.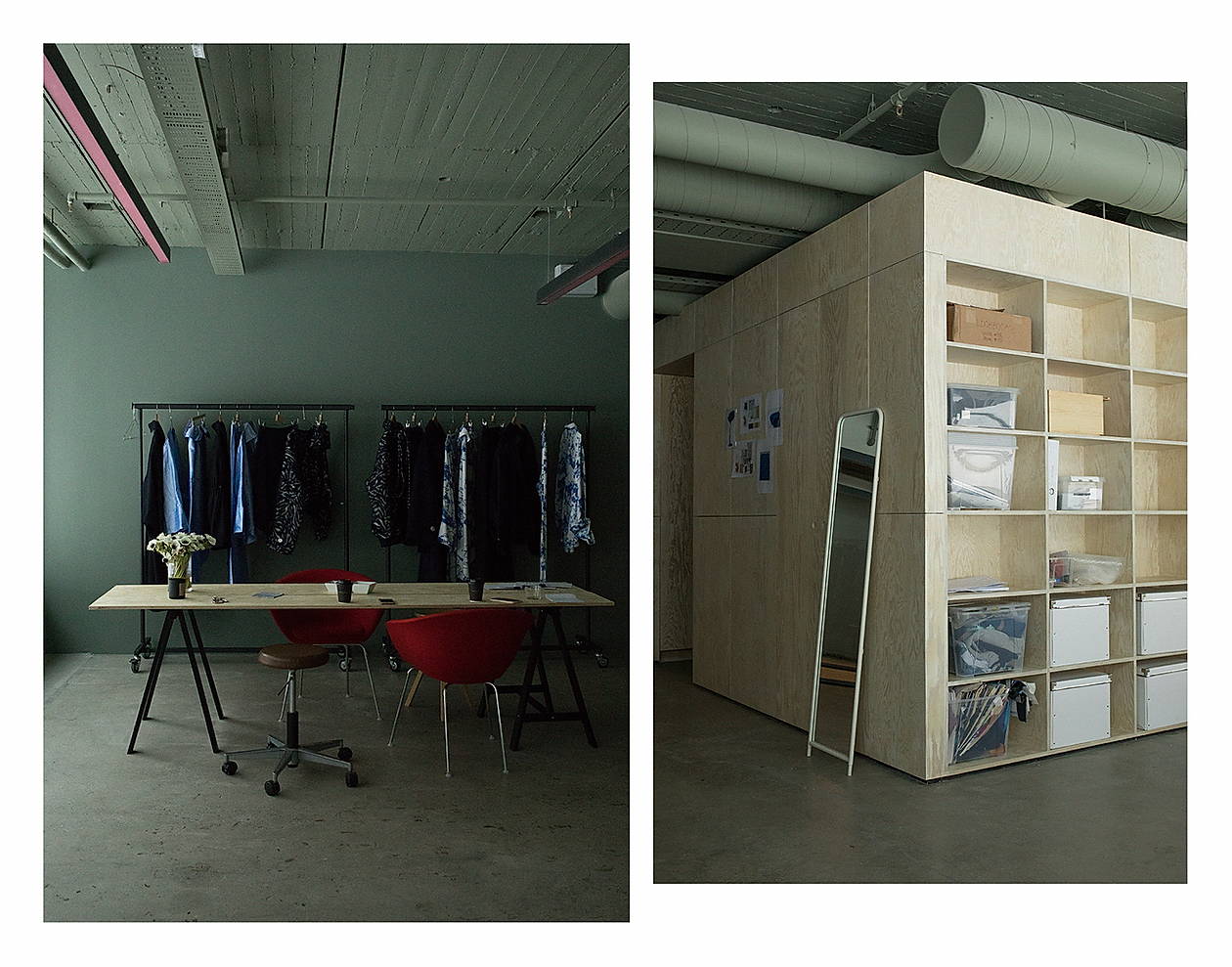 They still enjoy the agency side and having customer work as it is provides a nice balance as well as helps to keep financing their own in house collection. For them it is good to do something related to what they love and it also teaches them to be creative in another way. However, when you have customers and you create an initial collection with a red thread through it, in the design details, they might not always like it. Sometimes you may be asked to "change this" or "remove that garment," and then, she says, "as a designer you have lost the clear concept that you have worked to create." For Charlotte and Linn they needed that creative freedom and something that was truly theirs. Every Moiré collection has a concept and a story, "We are really into that". For the current Spring/Summer collection, they were inspired by the past, calling the collection 'One Woman's Trash' where the names of all the garments are ex-boyfriends. The label aims to be more of an archive system and would like to have styles from previous collections available for purchase.
They see the pieces as "keepers" and hopefully something people will want to keep for longer than one season, prompting them to want the ability to produce things from previous collections. Linn spoke often about sustainability throughout our meeting and wanting to make items that people will "want to pass on to their daughter" is one aspect of this. The clothing of Moiré tends to be oversized and comfortable, yet feminine. Things have been oversized for a while in women's fashion and being fond of that style herself, Linn says it is good to design something that you like and want to wear. The brand also produce a variety of sets and Linn likes getting into the details, adding in her little touches, to the Moiré collections where you will keep finding these details after purchase often allowing a garment to be worn in multiple ways, complimenting your own personality and style. Another thing the duo is doing to promote sustainability within the business is not producing everything in their sales collection and also by not overproducing as they feel, "There is already enough clothes in this world." The production side is an area where they feel they can make a difference and not having a big stock is one way of achieving this. The aim is to make something that is of quality and nice. They hope the factory will continue to work with them moving forward as they are aware the orders are not large and the money is not great for a factory making a small Moiré collection, however, they do try to balance this with their commercial orders.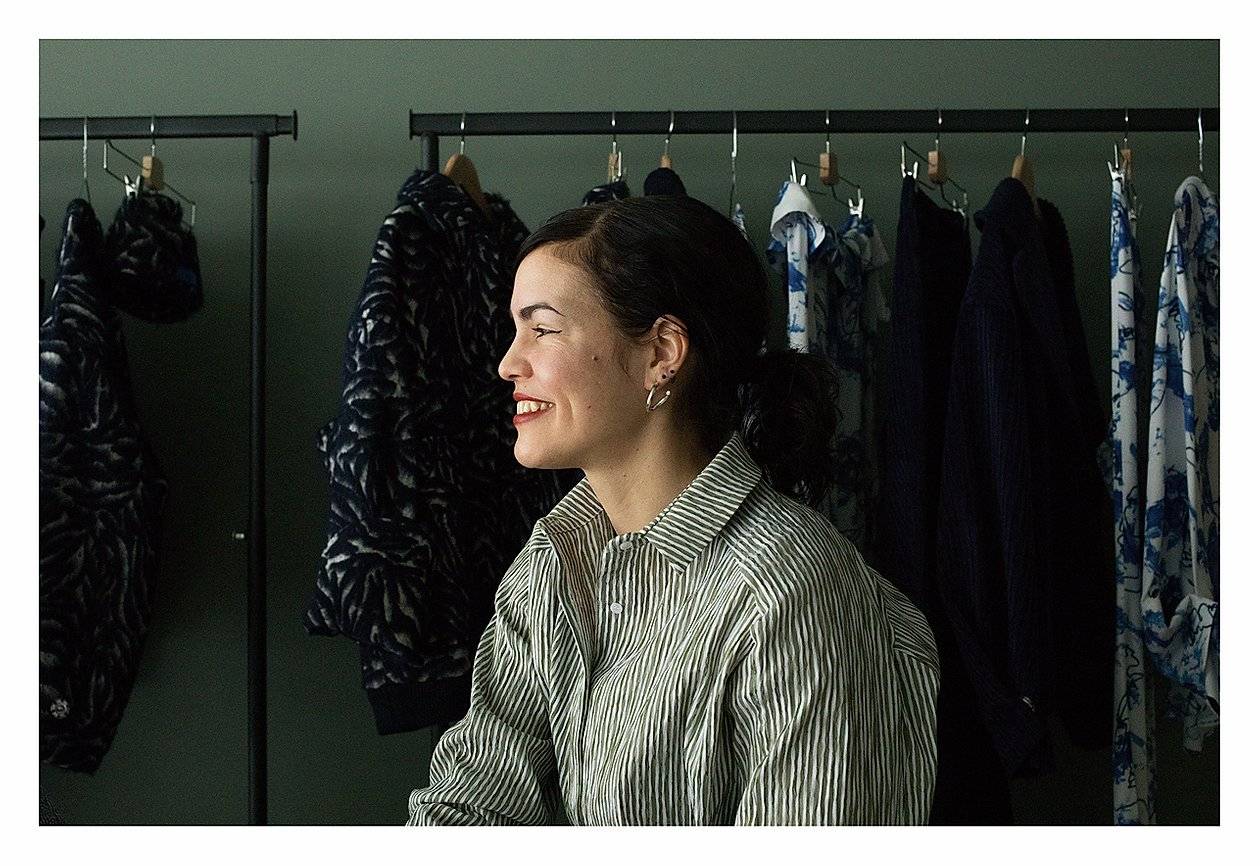 "What we have seen is that our customer range is very broad, from 18 - 70. Charlotte's mum who is 70 and her friends have the silk shirts and then a 25 year old girl wants to buy it as well. It is very elegant and comfortable clothing and appeals to a lot of different woman."
The brand started with the two making things they wanted to wear and Linn says, "I can see what is typical hers and what is mine which creates a really good mix." The two work in harmony, Charlotte is the Creative Director and has lot of ideas. She generally is the one starting the process both within Moiré and on the client side, developing a clear concept. Then, as Linn says, "She is often done, onto a new project, or thinking about something else. This is where I take over and want to see the projects finished. It is kind of rare to be so lucky to find your partner like that." Linn laughs and speaks about the times her and Charlotte have discussed their happy marriage saying, "It has happened a few times where Charlotte has come to me and said she couldn't do this without me and it is the same for me. I could not do this without her."
Both have recently started teaching at SoFi in Oslo, where Linn teaches construction and production and Charlotte teaching design. Having spent a number of years in production and dealing with multiple factories, Linn is very thorough when it comes to producing tech packs which she is now also teaching to her students. This is a very important part of the business and something that can be very time consuming if you are not able to communicate in a way that brings back a sample product you are happy with. Linn likes to work with Europe, keeping things close to home. She says the production side of the business can be draining, however, she has come to a point where she is able to develop a tech pack that will generally return a first sample which is good enough for a sales sample. She laughs as she mentions some of the nightmare stories of years gone past, "Where you just want to melt into the wall," before acknowledging that these experiences are learning curves that have helped her grow as a designer. Now she hopes she can use the skills she has learnt and pass some of that knowledge on to future Norwegian designers.
Linn and Charlotte also have very good chemistry when it comes to teaching and Hanne, their intern and student at SoFi, likes that they are skilled in different areas saying, "It is beneficial to learn the best from both sides and mix it together. This is something that SoFi was missing before. It was divided into design and construction, now we work with both, at the same time, to learn more about the importance of working holistically as a designer." Linn nods in agreement and rattles off a number of very important aspects of the fashion business, outside of design, including elements of production and business administration so when the students are done with their education they will have the knowledge and skills to begin producing. Another positive for the students is to have teachers that are currently in the business. This not only provides a lot of opportunities, with Hanne being an example of this, but also gives young designers an honest and real insight into how the life of a fashion designer is and how this business works in Oslo.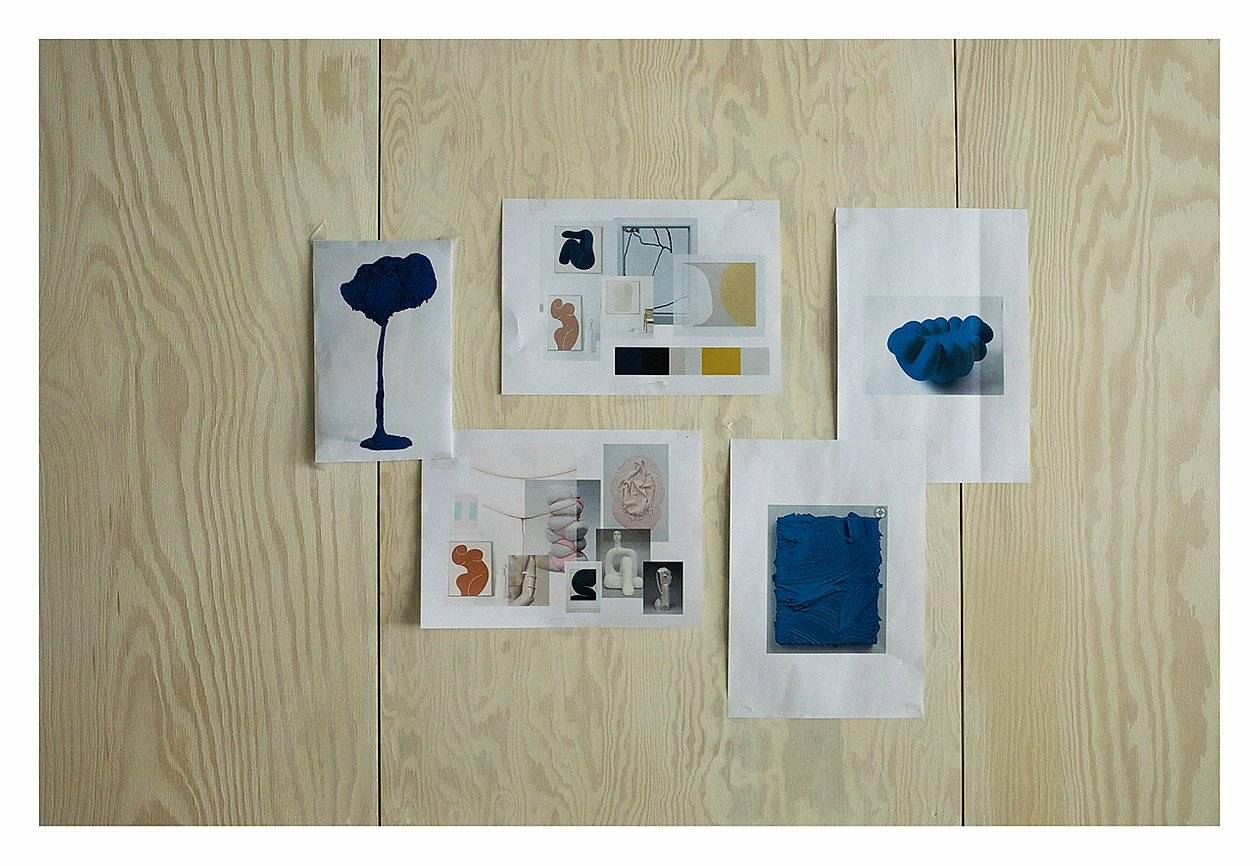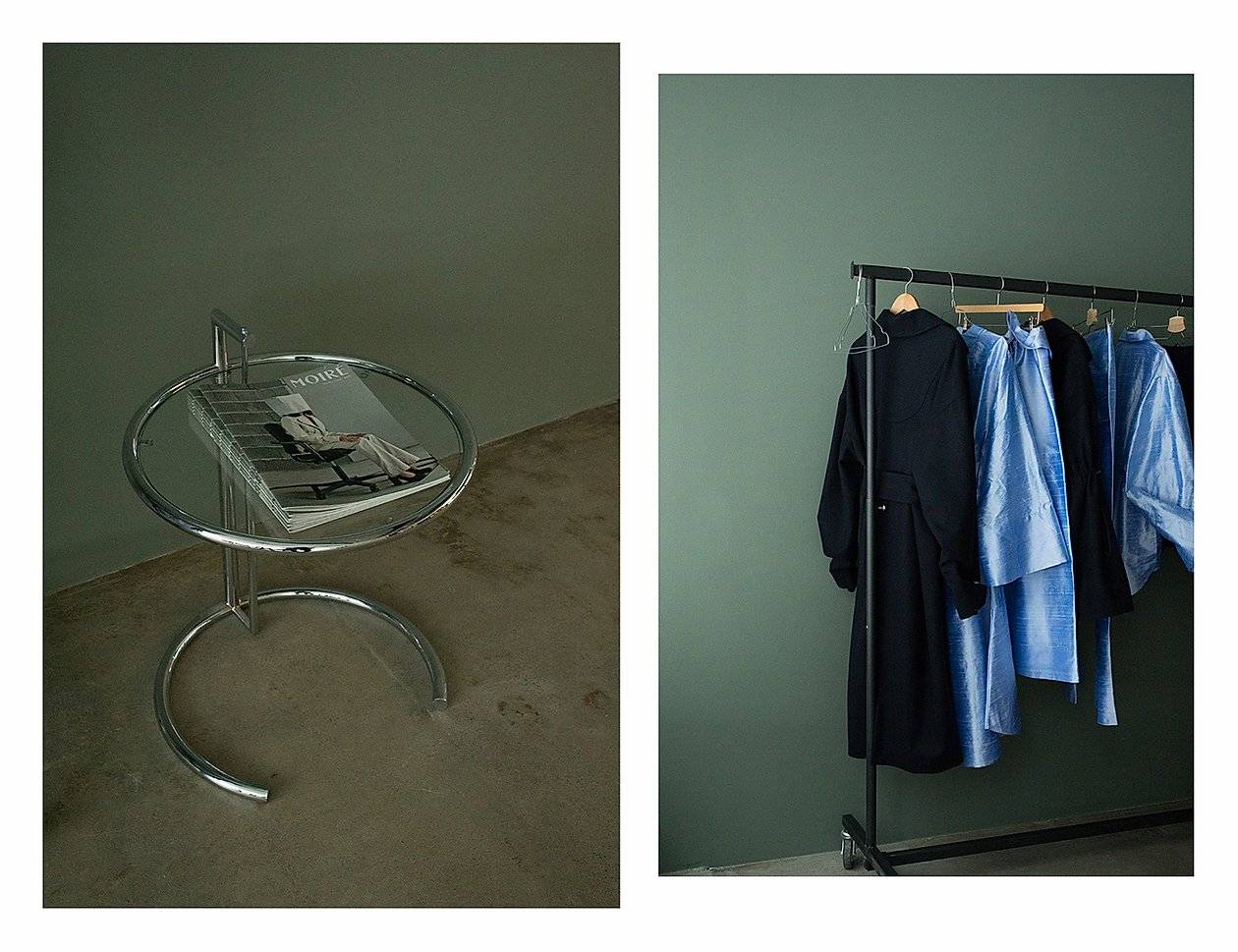 ---