Written by Lauren Doherty

Photography by Marthe Thu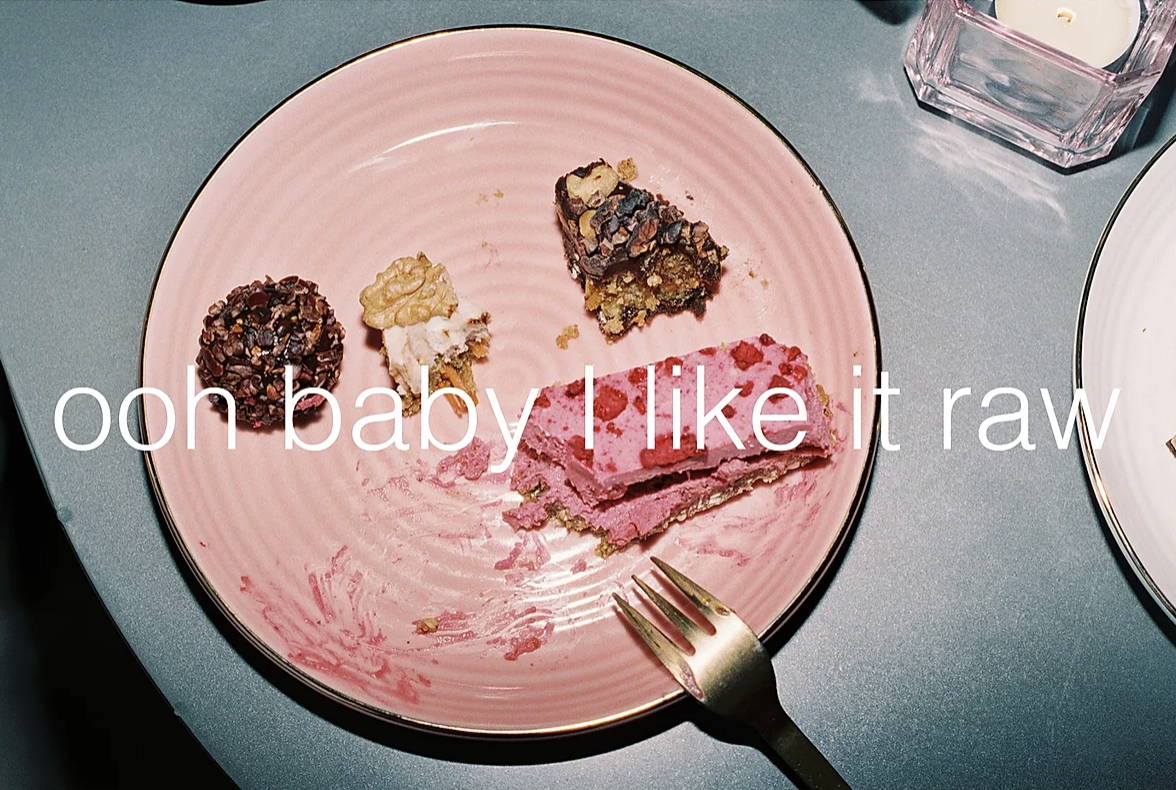 As we sat outside waiting on snow covered benches the late winter sun hit like a spotlight on OSLO · RAW, a café offering catering, courses and events in raw food and nutrition. OSLO · RAW is situated in the suburb of Adamstuen, on a corner that seems almost built for such a place to exist. After a short wait, enjoying our surroundings, we were greeted by Tiril Refsum who's warm and outgoing energy made us feel instantly at ease. After a quick tour it was time to sit down with coffee in hand to find out how her hobby became a thriving business.
The shop opened in October 2015, five years after Tiril began baking in her own kitchen. "It's been a journey…" she told us. Having previously worked in the fashion industry she realised that she was not entirely fulfilled spending her nights and weekends experimenting in the kitchen. After attending a raw food festival in Sweden Tiril became intrigued with the concept as she experienced a complete shift in her body feeling light, happy and clean. "It was like walking on air" she says and "being able to eat all of that chocolate, vanilla, coconut cream and all things that are sweet, without feeling bad. That was the best part, because I love sweets!" Through this experience, she saw the potential in eating cake that can be healthy and wanted to share this new found excitement with others back home.
Stepping into to OSLO · RAW the interior feels very personal, down to every detail. The precision and aesthetic of the cakes and treats is also reflected in the warm and 'Hygge'* feeling of the shop — a term taught to me by Tiril and Marthe. The space was designed entirely by Tiril, completely transforming what was an old 'rotten' vegetable shop in to a dreamy oasis. She spoke about how she went with her gut instinct when choosing colours and making decisions about the shop saying, "I had no business plan, no interior plan, no budget, nothing…because I'm not that kind of person…I will do it my way and it will work because I have a lot of energy. I had to go in to myself and just ask 'what is beautiful?'" Tiril also explained that the development of her business was all about how good raw food can taste and creating OSLO · RAW is something that is still very personal to her. From my perspective it seems as though the combination of personal touches and an open minded approach has definitely been a part of her and OSLO · RAW's success.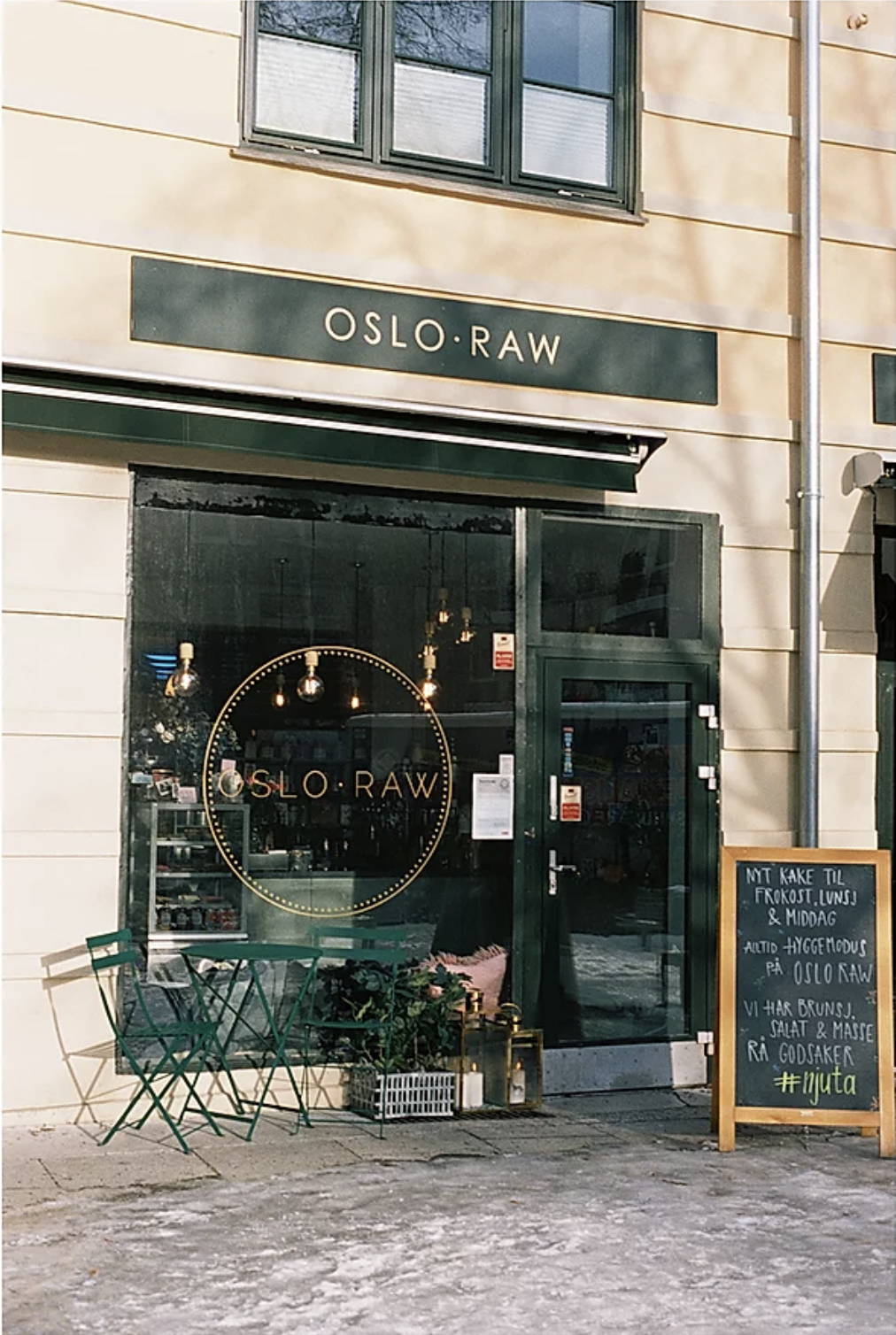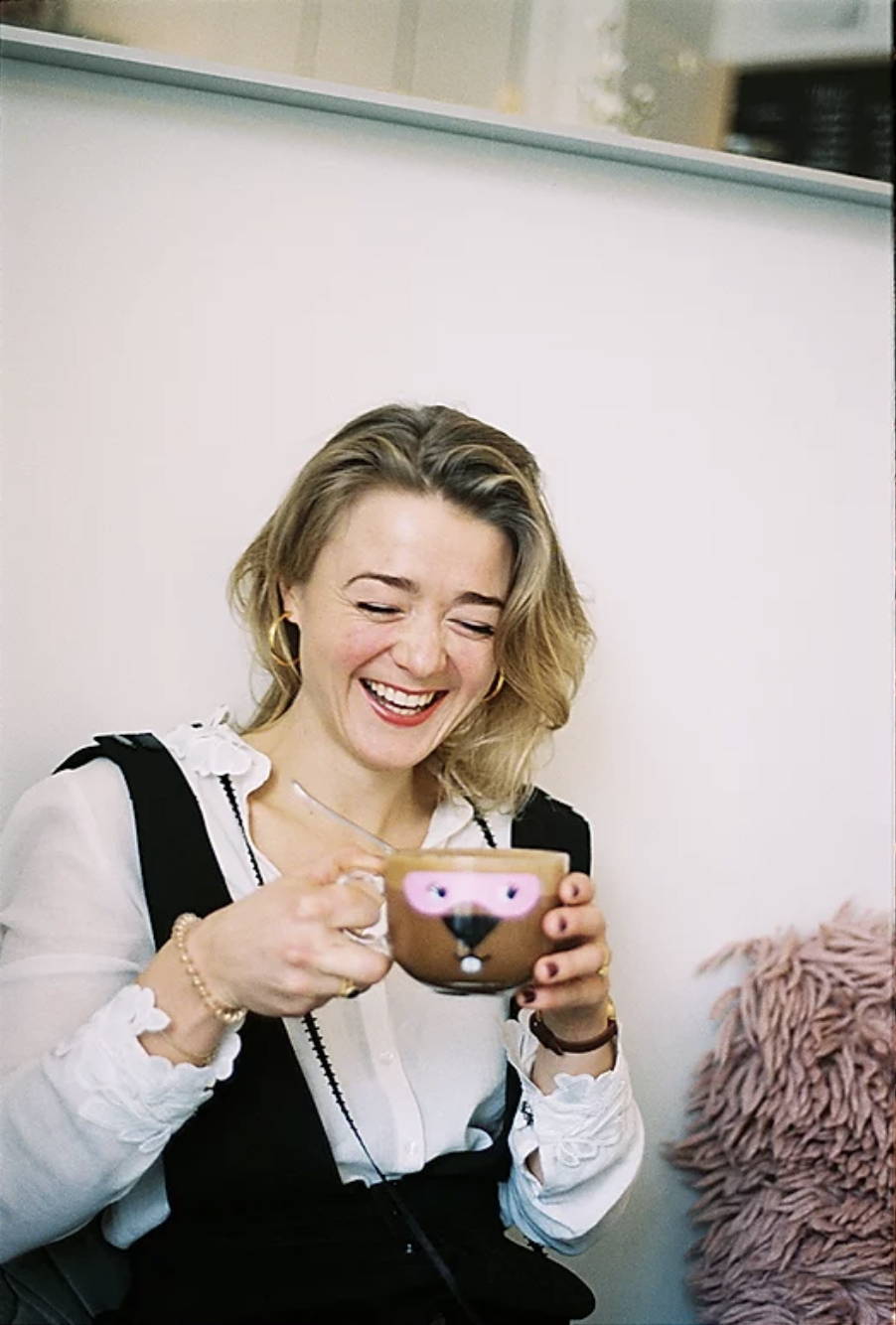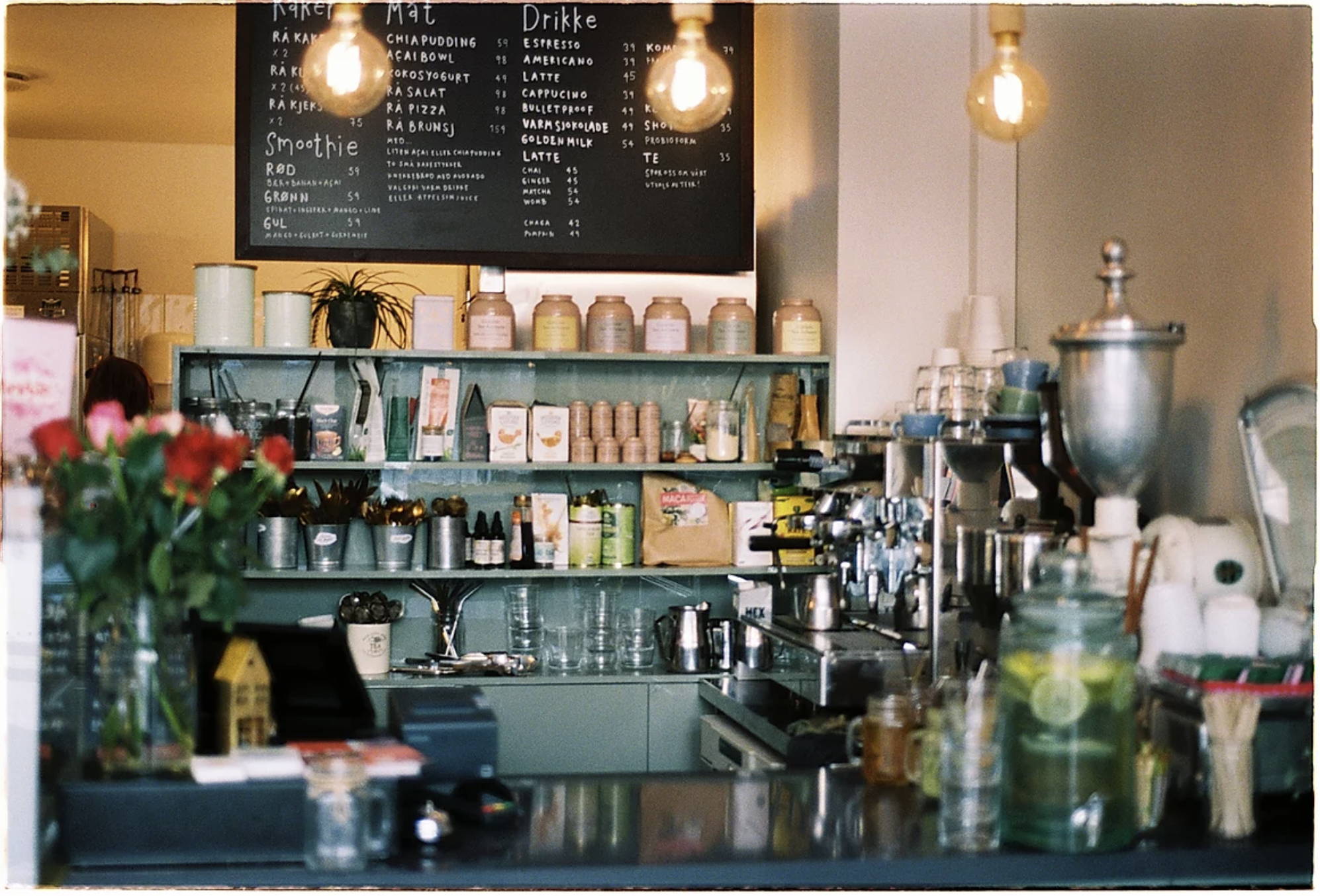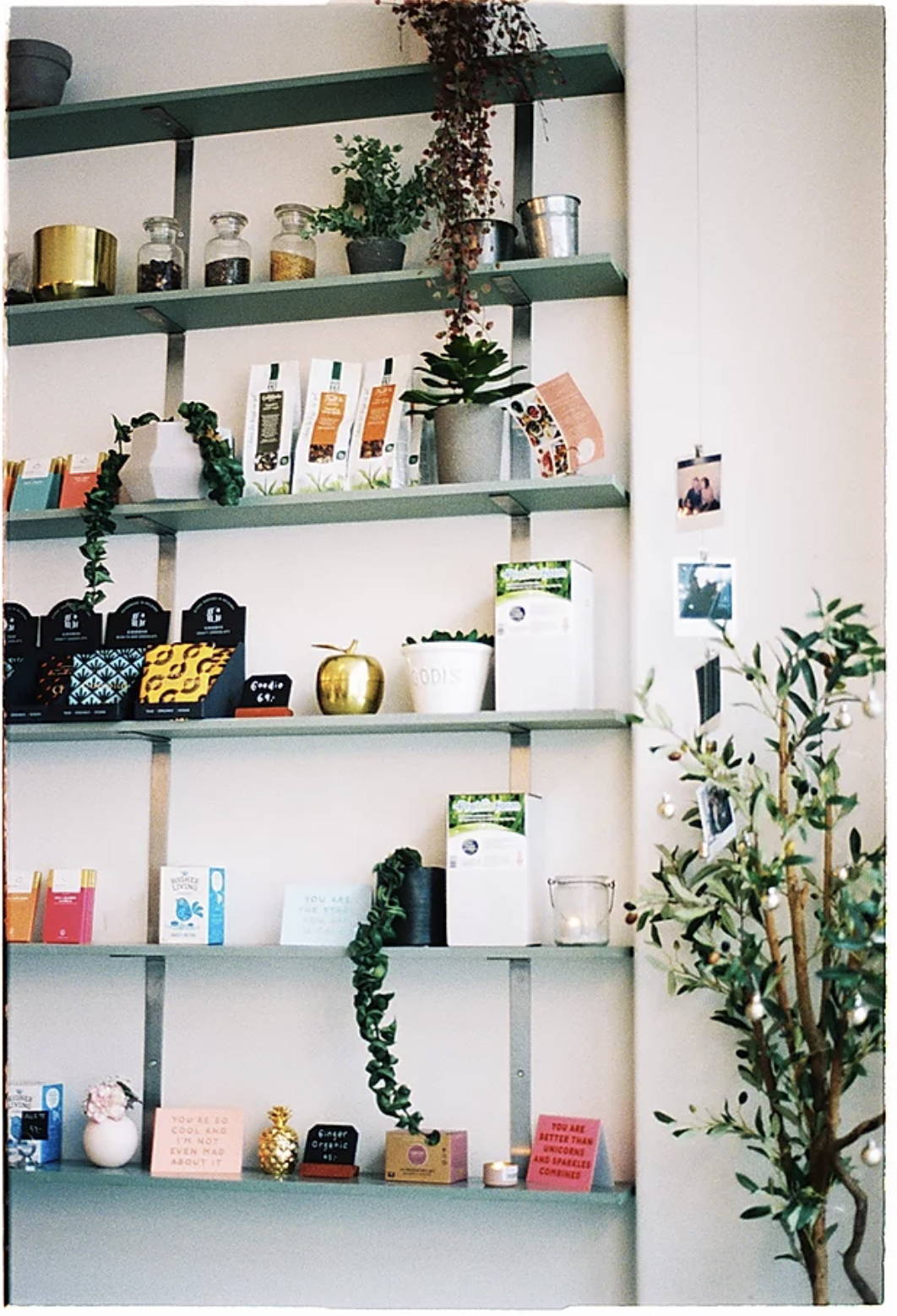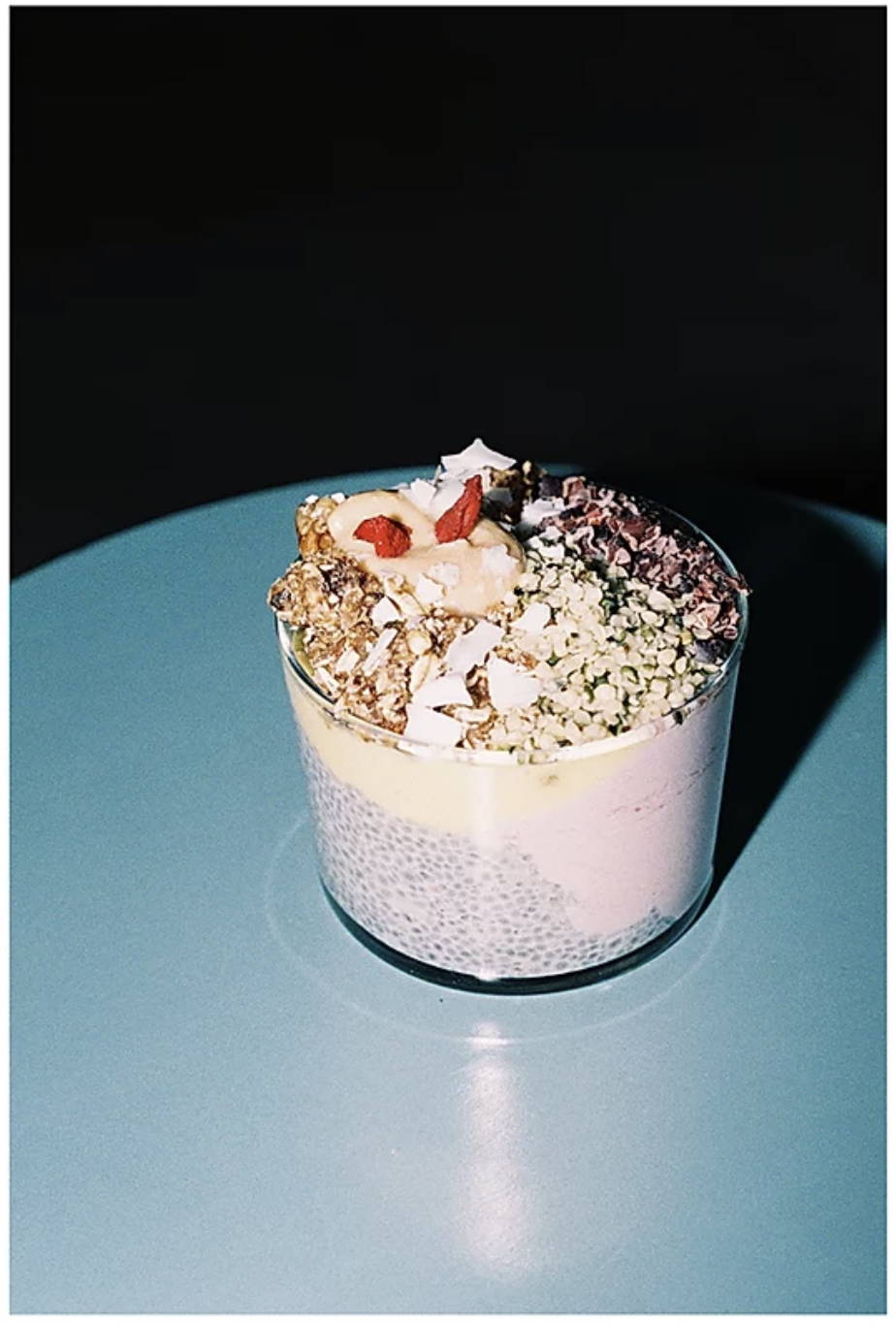 Being a small business in Oslo
At first, people were not so sure of her plan and were sceptical of her ambition to work with what, at the time, was a home hobby. She went ahead and decided that she would do it anyway stacking cakes on the front of her Dutch bike and selling to cafés around Oslo. She confesses she was making around forty cakes a day and doing the deliveries, which sounds like a full time job in itself, however, fuelled by the power of her raw cakes, Tiril managed to keep up her day job in retail and work as a Yoga instructor. Suddenly, Google Norway wanted her products, The Well wanted her cakes and as things became hard to juggle she thought to herself "This is a sign, this is serious business." The demand surprised her as she had no idea that there was such a market for this and I was curious as to how a small and niche business like hers fits with Oslo culture. "People are interested" Tiril explained. "Even though they don't really know what it is, a sense of fascination is created when an unexpected option appears on a menu. They love it and we love it." We commented on the excitement of customers wanting to feel a little guilty for having cake for breakfast to which she replied with a large grin "It does something to us and it awakens a playfulness."
We also discussed the importance of social media platforms, especially Instagram, which Tiril has used to create a following by posting beautiful images of OSLO · RAW and its treats. Showing the 'sexy side' of raw food has enticed people to visit the café for themselves and is also one of the reasons she believes a number of fashion brands are interested in catering, as the cakes look beautiful and are healthy.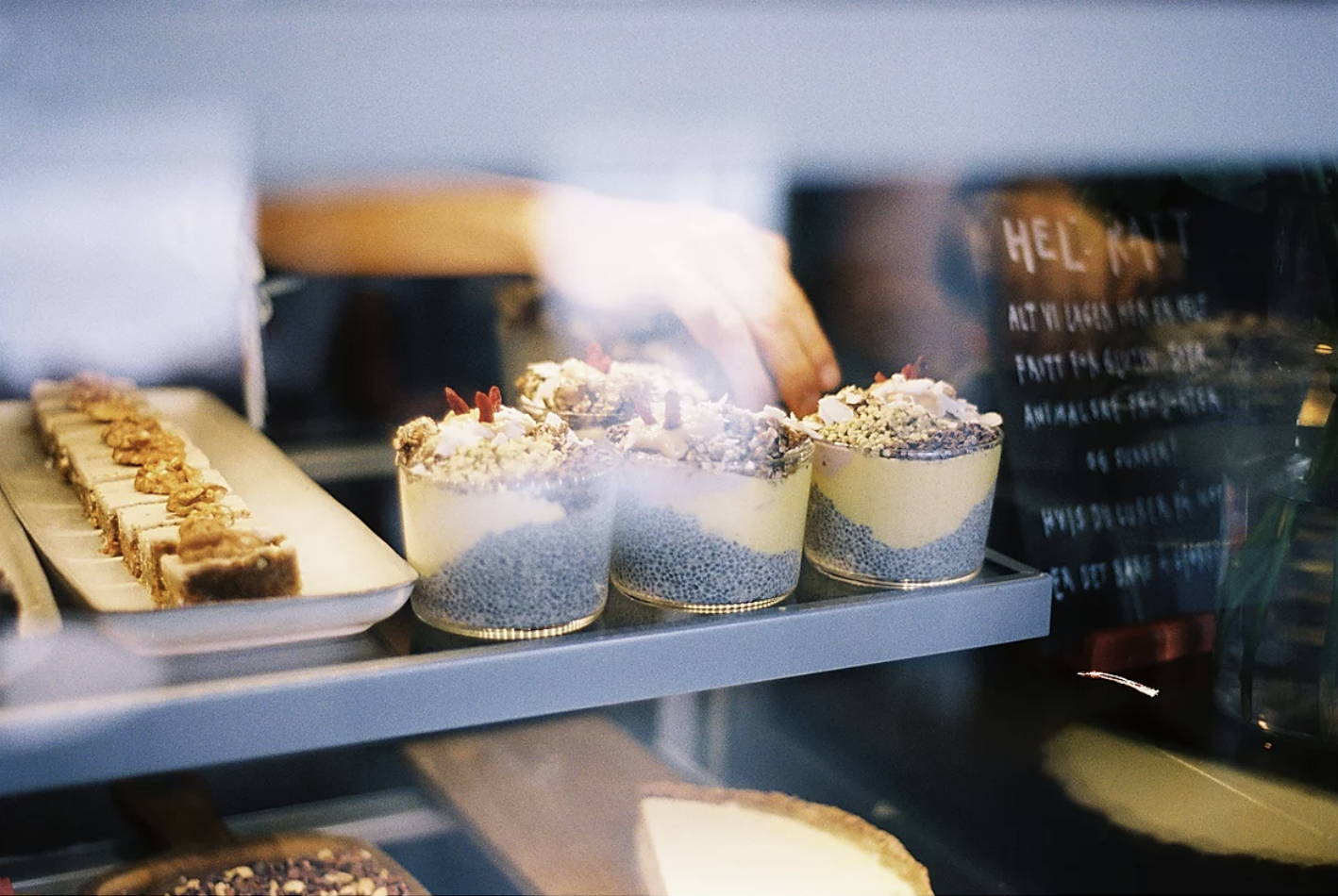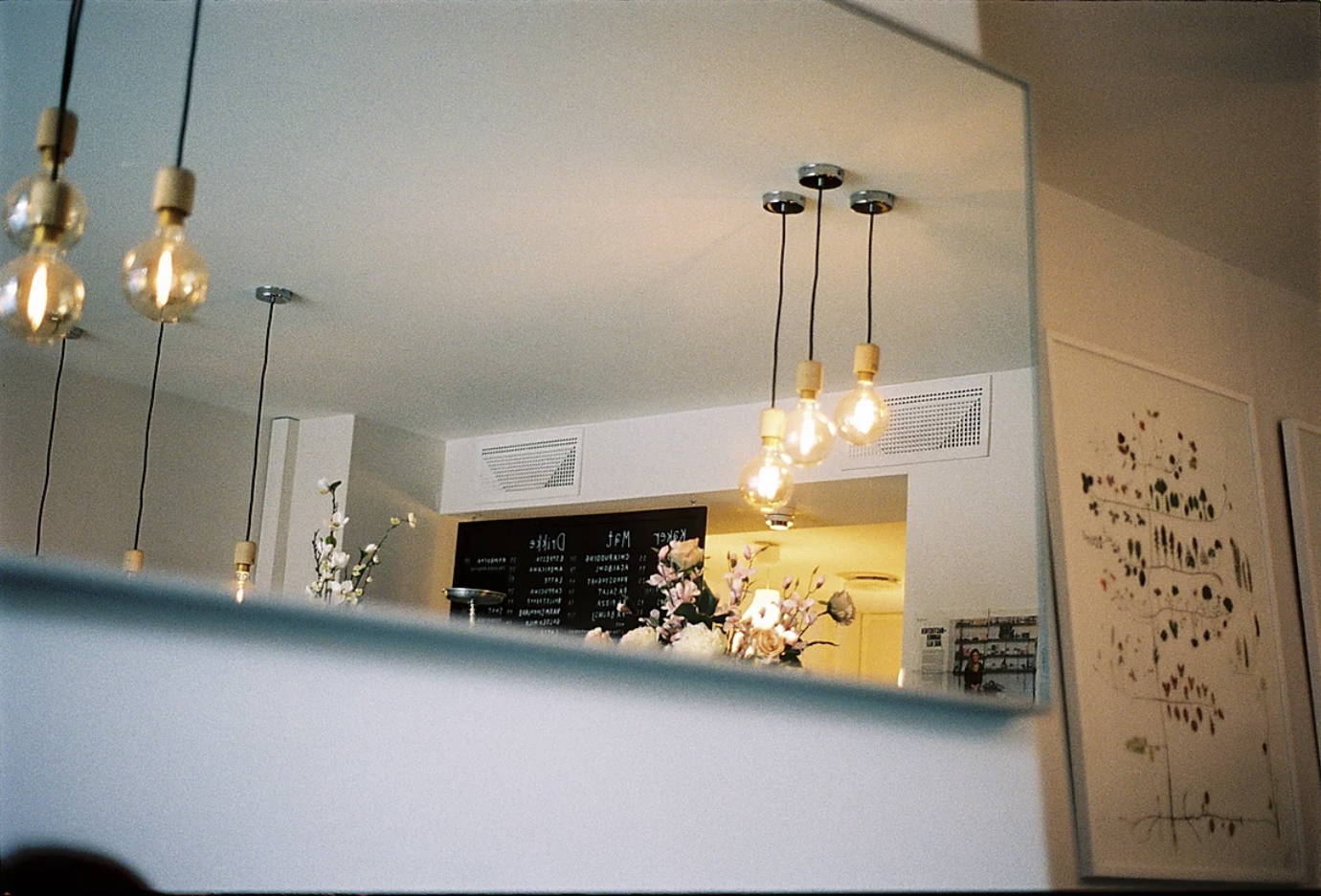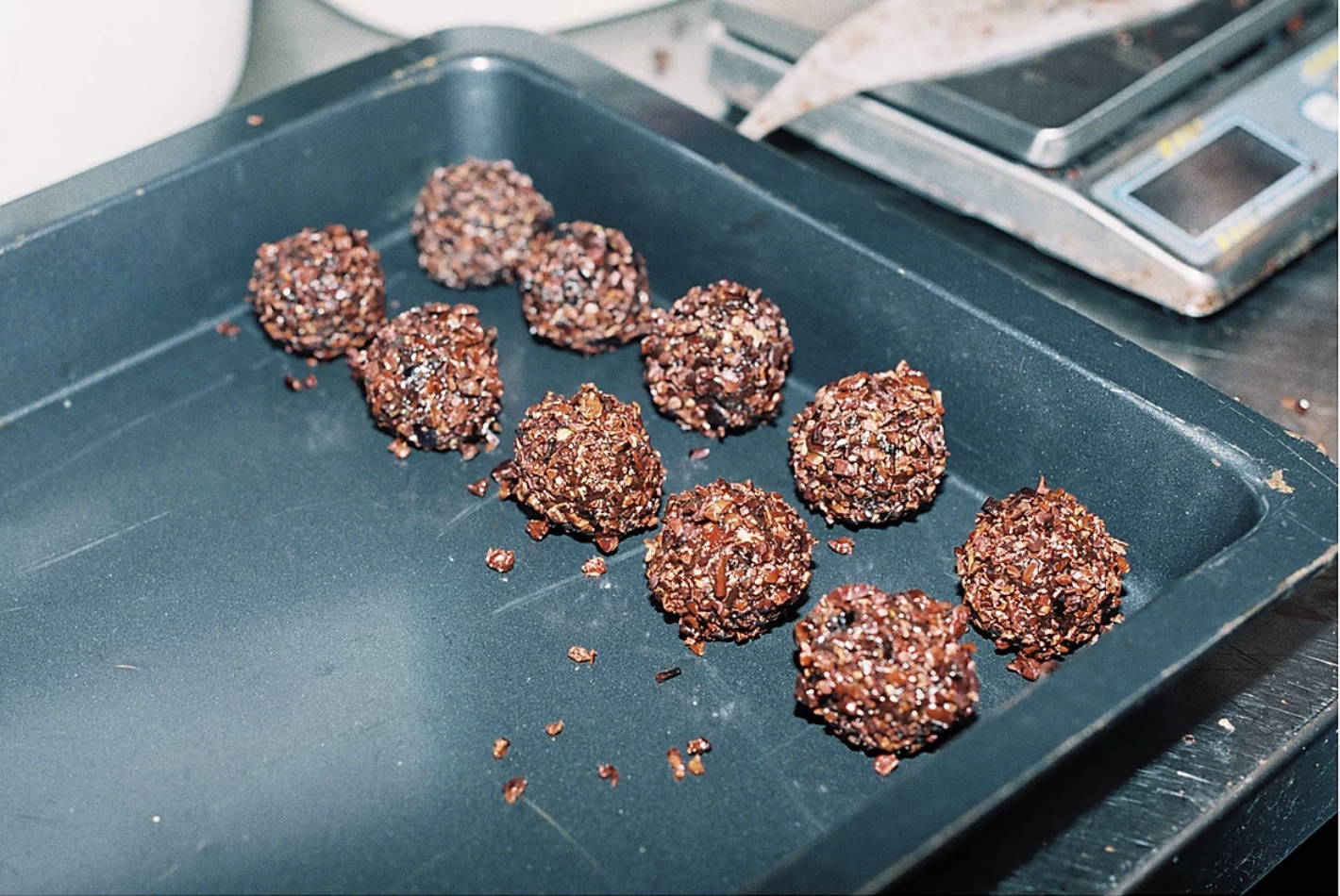 I was interested as to whether her background in fashion had any influence. "It's all connected" she replied, "because it is about expression, beauty and creativity which all comes from the same place." Having originally studied journalism, Tiril moved into clothing and explained how she found her own way of expressing creativity and how this expression has changed over time. By combining the skills she has learnt over time she has found the joy of creating and addressing her feelings in colours, "it has to be beautiful, appealing and playful." Now, she has plans to work with many of her other creative outlets and is set to release her book 'Rågodt' in April 2018.The new book will include recipes to cakes, salads, pizza and lasagne as well as drinks and more. It was clear that Tiril wants customers to take home what they experience at OSLO · RAW and feel as though they can create this food themselves. "Why not? My vision isn't to keep secrets" she says warmly whilst speaking about the monthly workshops she holds at OSLO · RAW teaching people the ins and outs of raw baking. At the moment, there is a long waiting list for her course which is just one example of the growing interest locally in raw food. "I share everything! It can not stop me from success if I share. I believe that keeping the knowledge for myself would have the opposite effect"
We were asked if we would like to try a little bit of everything, we could not refuse. Presented to us on handcrafted ceramic plates, we dug in to the chocolate ball — a delicious cacao truffle, the snickers slice which was the perfect combination of caramel, cacao and peanuts, the raspberry cheesecake, carrot cake and a chia pudding. Everything looked and tasted amazing. A shared favourite of ours was the raspberry cheesecake for which Tiril has kindly shared the recipe (find below). All treats were light and refreshing and although it felt a little naughty to eat cake at 10AM we agreed that this should definitely be a regular event. We asked Tiril about her plans to expand and she told us about her dream to make these treats available for everyone and at a low cost. "We need natural foods, we are nature. We need to think more about this and not make it so complex. Let's listen to our bellies and not our sugar cravings."
We loved talking with Tiril and will definitely be coming back for more…especially that raspberry cheesecake…
*Hygge - A quality of cosiness and comfortable conviviality that engenders a feeling of contentment or well-being (regarded as a defining characteristic of Danish culture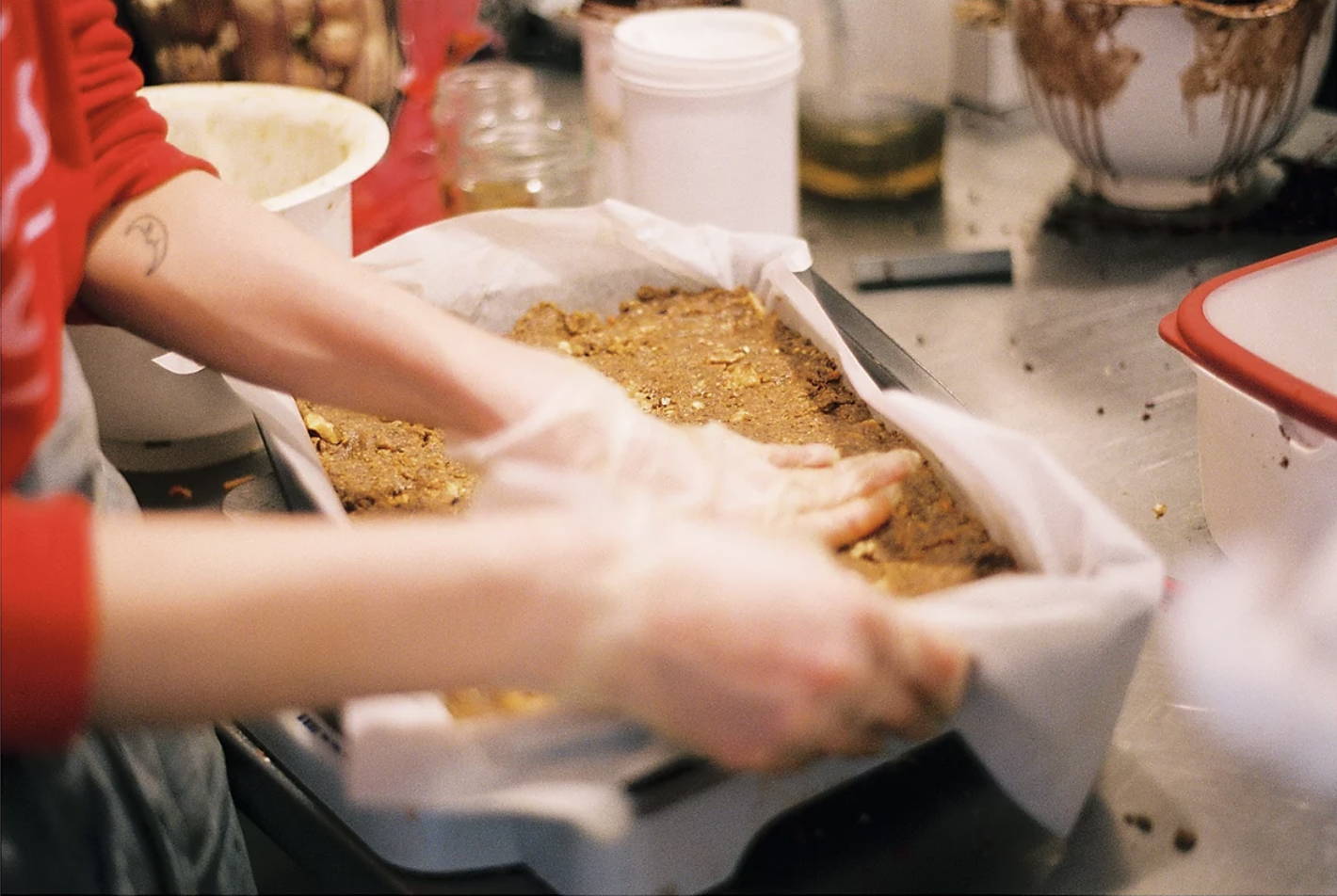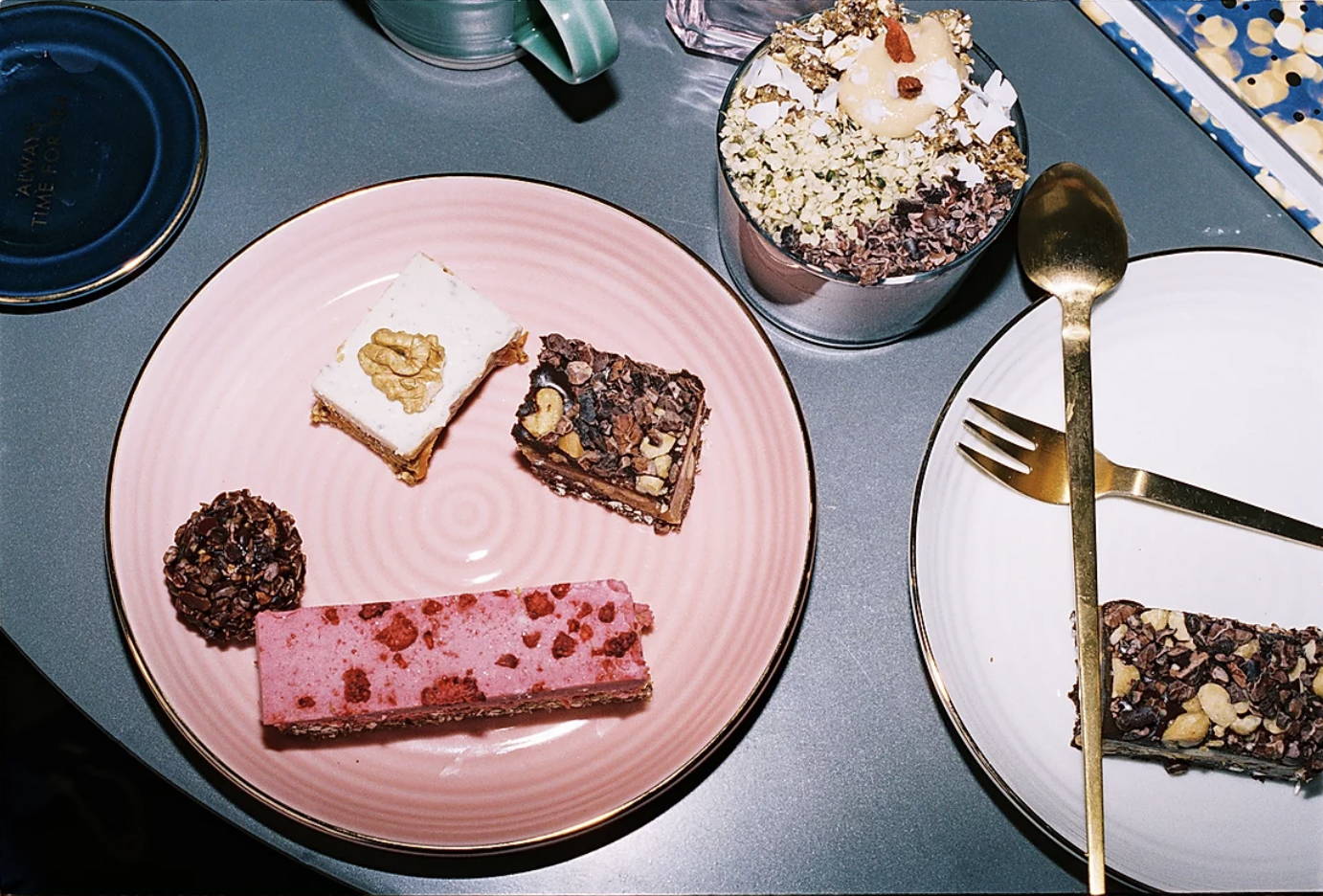 Bringebærdrøm (Raspberry Dream)
CAKE BASE
2 dl oatmeal
2 dl almonds
12 small, fresh dates without stones
1/2 tsp salt
1/2 tsp vanilla powder
1 tablespoon coconut sugar
1 tablespoon agave syrup
1 dl buckwheat
2 dl freeze dried raspberry, for decoration
RASPBERRY CREAM
8 dl fresh or frozen berries
3 dl soaked cashews
1 dl coconut oil
3 drops vanilla stevia
2 tablespoons maple syrup
2 tablespoons lemon juice
5 small dates without stonesa pinch of salt
Have all the ingredients for the cake bottom in a food processor, except agave syrup and buckwheat. All the way to the end, add the syrup to make the dough a little more sticky.
Cover the bottom of a round baking tin with baking paper and squeeze the dough into the mould, together with the buckwheat.
Make the raspberry cream. If you use frozen berries, let them thaw first. Have all the ingredients in a blender and blend until it is a smooth cream. Spread the cream over the bottom and decorate with freeze dried raspberries - let them sink a little into the filling.
TIPS: Want more colour on the cake? Add raspberries or beetroot powder to the filling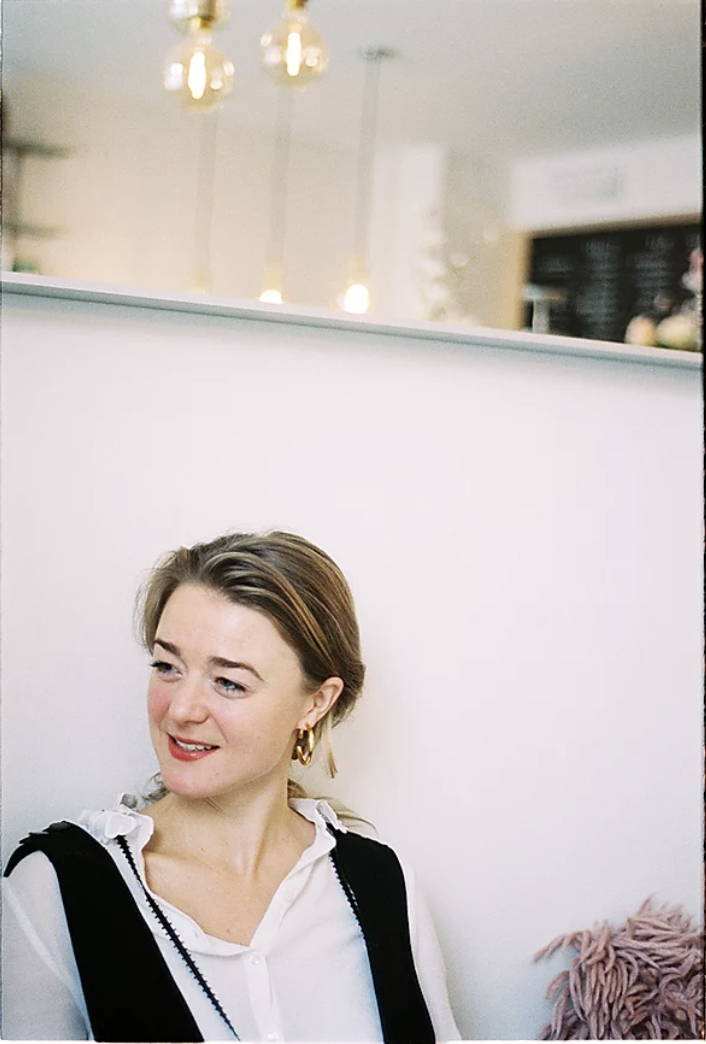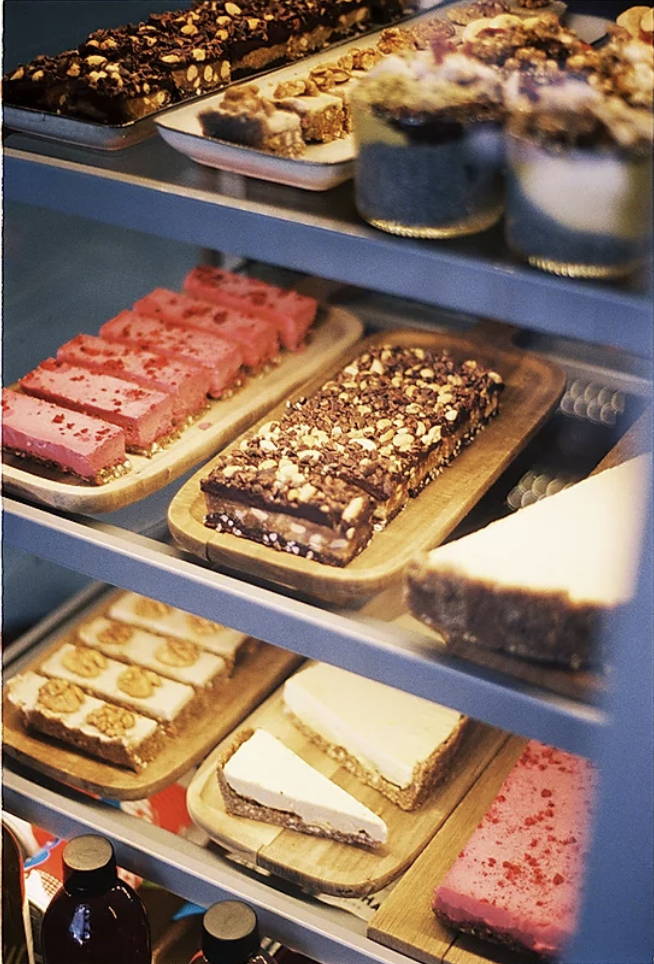 ---